At Specialized Translators, we are all passionate professional translators and interpreter. We love translating and interpreting, but we also love sharing best practices and tips with students to help them the best we can during their training.
On Monday, September 24th, Alessandra was kindly invited by a fellow interpreter, Diana Soliverdi, to hold a conference on the Spanish private market. The talk was addressed to students attending the postgraduate interpreting course (Spanish + English + French/Italian) at Universidad Autónoma de Madrid.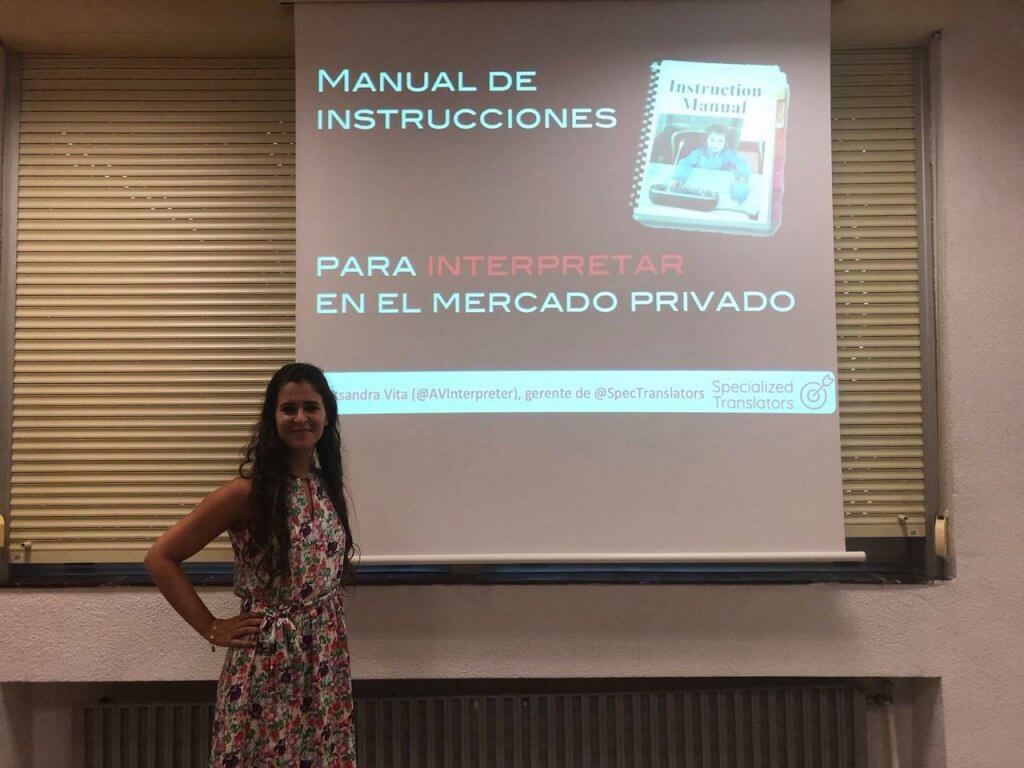 Institutional vs. private market
Alessandra started by explaining the main differences between the private and the institutional market (mainly focusing on the Spanish booth at EU institutions).
In the institutional market, you normally work only into your mother tongue and it's great to have as many passive and exotic languages as possible. To become an EU-accredited interpreter you need to sit for a test, to which you are invited provided that you have an interesting language combination. Generally, unless if you have an exotic language combination, you would only get to work for EU institutions if you are based in that specific city (e.g. Brussels for the EU Commision).
In the private market, instead, it's key that you work in both directions, i.e. into your mother tongue as well as into your B language (what we call retour). At least in the Spanish private market, it's recommendable to have fewer and more demanded working languages (e.g. even just Spanish < > English), which you truly master actively, than a long list of exotic passive languages that you have a scarce domain of (e.g. Latvian, Polish, Croatian, English > Spanish).
The pros and cons of retour
In a nutshell, the main difference between the institutional and the private market is the use of retour in the latter. Retour was born in the private market for economic reasons (since it implied needing fewer interpreters and fewer booths). Unlike what people commonly think, interpreting literature shows that retour is not the black sheep and does have positive aspects for interpreters working from their mother tongue into a foreign language: it provides a better verbal, body and cultural understanding; it's easier whenever there are audio-related issues; it offers better mnemonic performances (you retain in simultaneous interpreting 9 words working A > B, and only 5 words when the direction is B > A); finally, since you'll probably have fewer ways to convey a message in a foreign language compaired to your mother tongue, you waste less time choosing.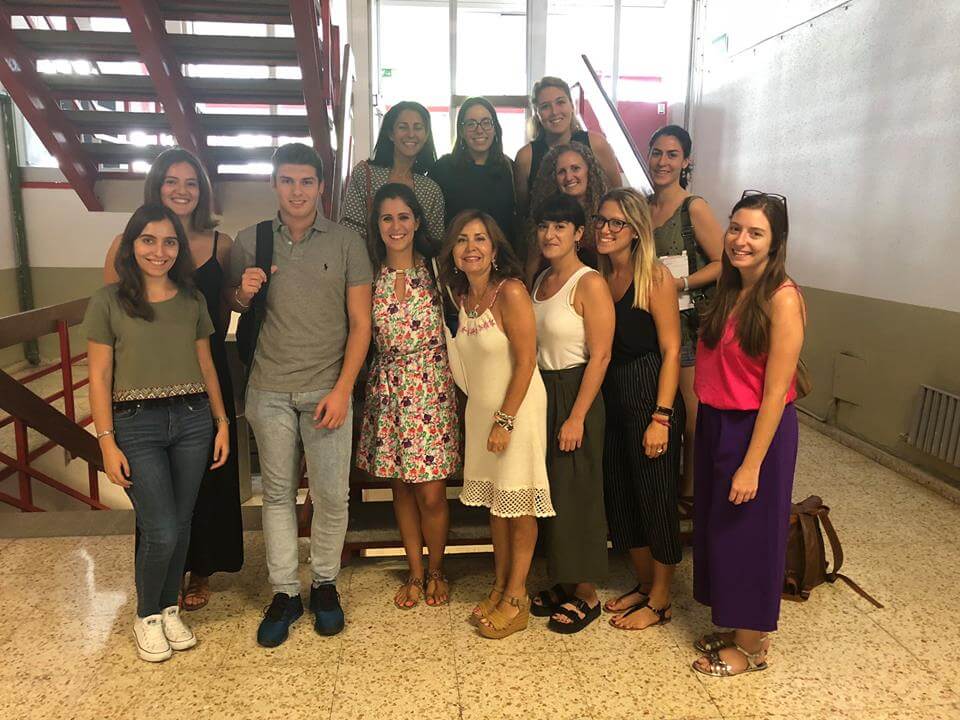 And much more!
We also talked about the importance to acquire marketing and business skills to avoid interpreting at home just for ourselves. We went through best practices on how to acquire some experience with common sense, how to find clients, how to have a positive professional relationship with them, to keep on learning and always be humble, to be a good person and booth mate to work with. And, last but not least, we laughed together about some funny anecdotes an interpreter has to deal with.
Thanks again, Diana, and to all the students for the interest and very active participation. Good luck with your training!